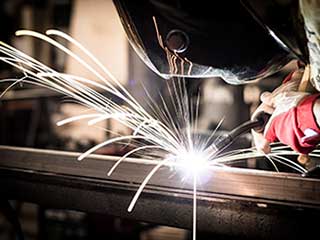 Having an electronic driveway gate installed in your home is a great way to take advantage of the many security and convenience benefits that they can provide. These sturdy contraptions, however, are subject to damages being dealt on them from forces such as the weather, accidents and decay from old age. For this reason, it is wise to have the details of a trusted gate repair technician close at hand so that you can deal with a faulty gate as soon as possible.
Repairing your Gate Opener
Your gate's motor is responsible for powering your setup so that your gate can be operated seamlessly and automatically. Unfortunately, the many internal components in a motor work under constant friction with one another, and this could lead to them being gradually worn down. When this happens, be sure to have your gate repaired by having a technician restore or replace your motor as soon as it shows any sign of trouble.
Alignment and Gate Repair
Various components such as hinges and tracks work hard to support the weight of your gate, leverage it for smooth operation and keep it properly aligned so that it can perform safely and effectively. Unfortunately, the stress of this task, coupled with the dangers of the onset of rust or galvanic corrosion may lead these components to wear down or fail after a certain amount of time. When this happens it can leave your gate ineffective and even unsafe to use. However, with the heal of a technician from a gate repair company, you could have it restored in no time.
So next time your gate at home starts giving you trouble, be sure to contact one of our technicians from Gate Repair Bedford for more information on our gate repair services, advice on your setup, or a quotation.
Let our team take care of it for you!

Steel Gates

BSL Gate Opener

Gate Motor Repair

Linear Gate Intercoms